How to cook frozen burgers using an air fryer
Preheat air fryer to 360F
Cook for fifteen minutes total at 360F
Flip the burger after five and ten minutes
This recipe is based of using the COSORI Air Fryer (5.8QT model, affiliate link).
For the purpose of this recipe, I'm using pre-made, raw, third of a pound burgers from Kroger's Simple Truth line. Cooking from frozen can be a tricky feat. The would be freezer-chef needs to hit three milestones:
defrosting the meat
cooking the meat evenly
cooking correctly to temperature without burning
For me, cooking frozen burger patties in the air fryer hits these three marks at around 360F. It's enough to defrost the patty – which you will find happens at around the 7-9 minute mark. It's hot enough to hit that "well done" 165F mark while not obliterating the patty into a charcoal mess.
I would say this technique is decent, but not ideal. Your patty will have some discernible extra crisping around the edges – air frying tends to accentuate the outward-in of cooking. For best results I'd recommend always defrosting your patty if possible.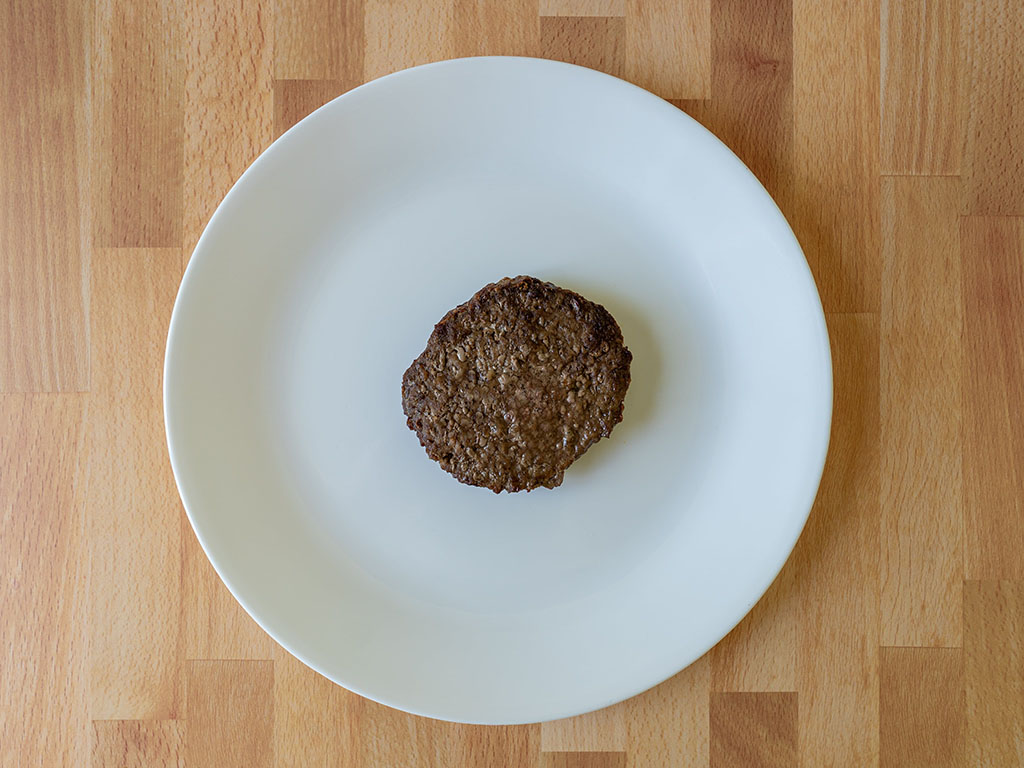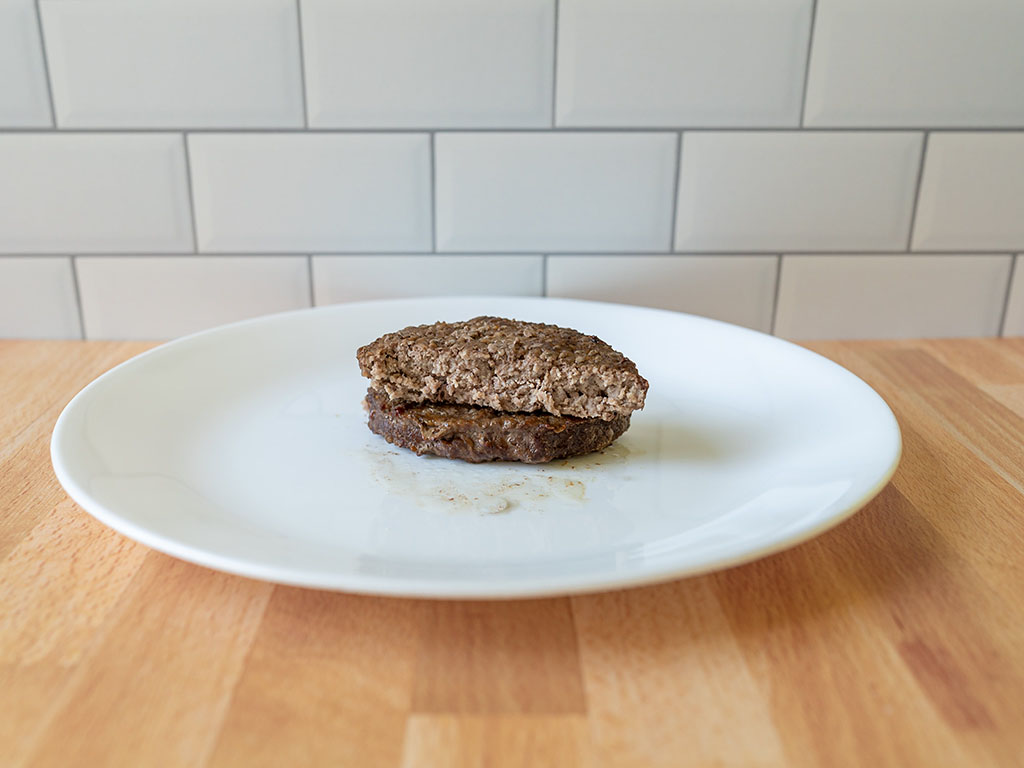 We recommend investing in a kitchen thermometer like the
Habor Meat Thermometer
to ensure your food is thoroughly cooked. It's quick, under twenty bucks and it's waterproof - and hey - we get a small referral fee for any purchases.
This guide is presented as a reference only. Many variables may influence your own cooking times. If in doubt contact your air fryer or product manufacturer. Please ensure your food is thoroughly cooked before consuming. See here for more
info on using our recipes
.