How to cook Bird's Eye Cauliflower Wings in the air fryer
Preheat air fryer to 400F
Cook for twelve minutes in total
Shake cauliflower wings after 6 minutes
This recipe is based of using the COSORI Air Fryer (affiliate link, we get a fee if you buy!).
The great thing about these cauliflower wings is the sauce comes in a separate package. This means you can air fry the cauliflower up to a perfect crisp finish before quickly tossing them in the sauce. This also means if you have a favorite particular sauce you'd rather use, you can pass on the accompanying packet.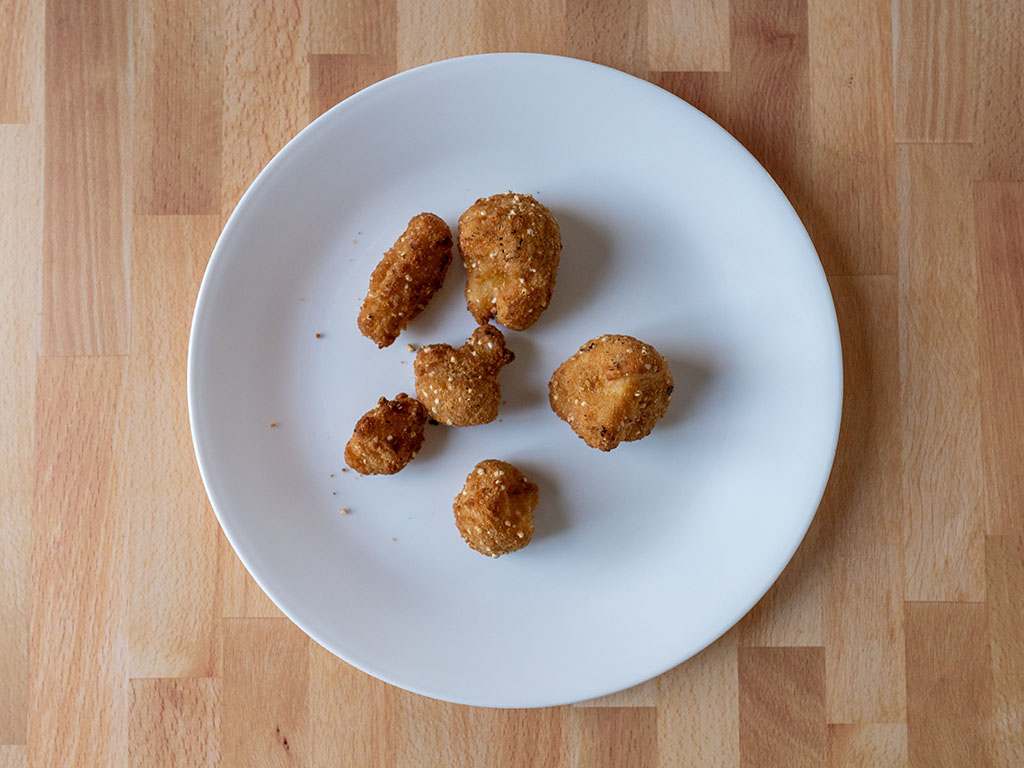 We recommend investing in a kitchen thermometer like the
Habor Meat Thermometer
to ensure your food is thoroughly cooked. It's quick, under twenty bucks and it's waterproof - and hey - we get a small referral fee for any purchases.
This guide is presented as a reference only. Many variables may influence your own cooking times. If in doubt contact your air fryer or product manufacturer. Please ensure your food is thoroughly cooked before consuming. See here for more
info on using our recipes
.