How to cook Whole Foods Vegetable Egg Rolls in an air fryer
Preheat air fryer to 400F
Cook for 14 minutes at 400F
Turn once or twice during cooking
This recipe is based of using the COSORI Air Fryer (5.8QT model, affiliate link).
These egg rolls are slightly bulkier than others we've cooked up. As such they require just a little longer to hit that magic temperature. We found fourteen minutes roughly around the sweet spot. The shell is thunderously crisp and the interior has only a little sogginess (a big drawback of all frozen egg rolls).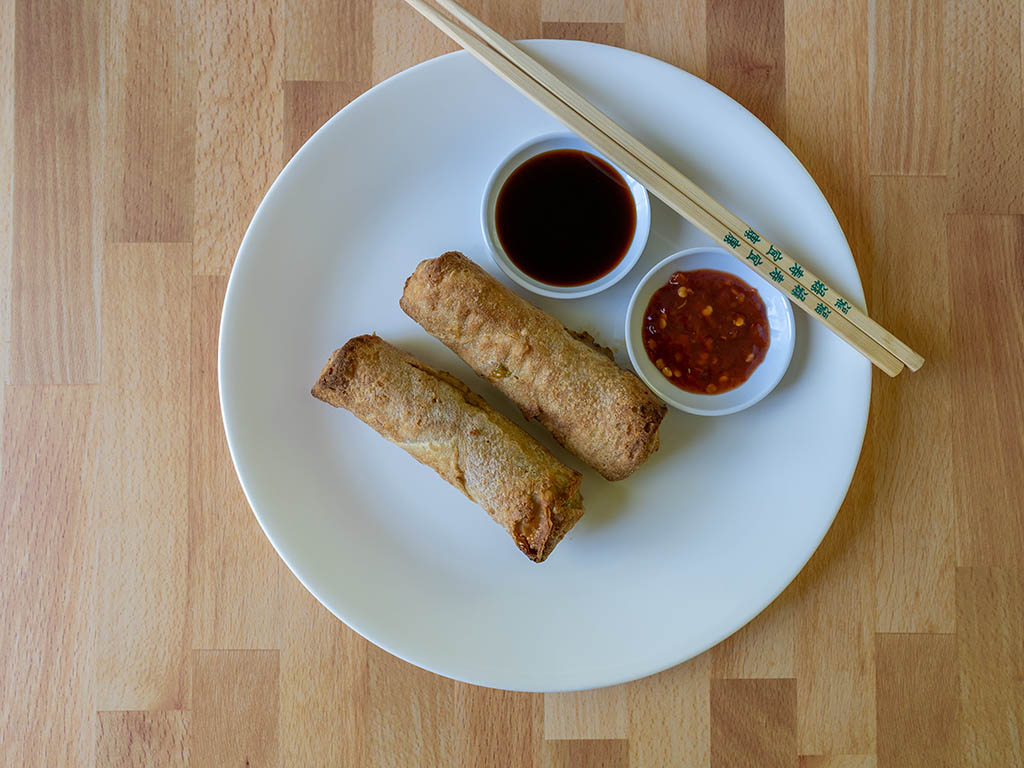 We recommend investing in a kitchen thermometer like the
Habor Meat Thermometer
to ensure your food is thoroughly cooked. It's quick, under twenty bucks and it's waterproof - and hey - we get a small referral fee for any purchases.
This guide is presented as a reference only. Many variables may influence your own cooking times. If in doubt contact your air fryer or product manufacturer. Please ensure your food is thoroughly cooked before consuming. See here for more
info on using our recipes
.