When ready, set temperature to 400F
Cook for eight minutes, turning hash browns once half way through
This recipe is based of using the COSORI Air Fryer (5.8QT model, affiliate link).
There's no need to add cooking spray or oil to these hash browns. They have enough built in fat for perfect crisping. Compared to the recommended cooking instructions below, the air fryer works out much much faster.
And with a great crispy hash brown, you can make…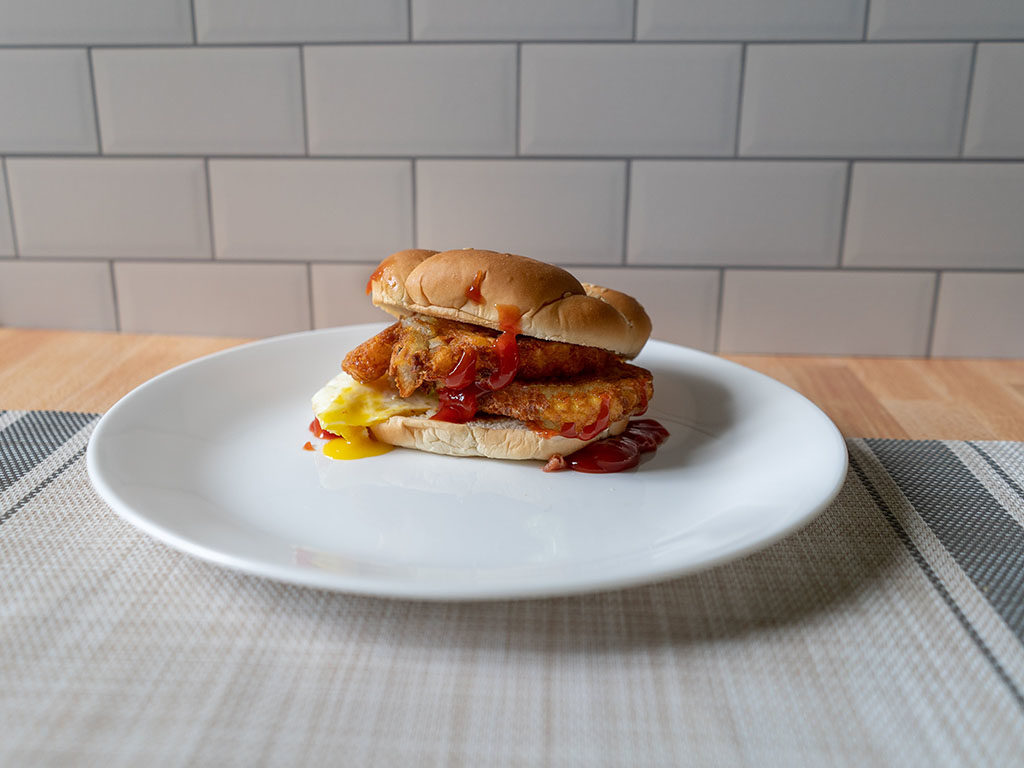 Walmart hash browns packaging
This guide is presented as a reference only. Please ensure your food is thorughly cooked before consuming. We recommending investing in an affordable kitchen thermometer like the Harbor Meat Thermometer
(affiliate link). It's quick, under twenty bucks and is waterproof.

Many variables may influence your own cooking times. If in doubt contact your air fryer or product manufacturer.